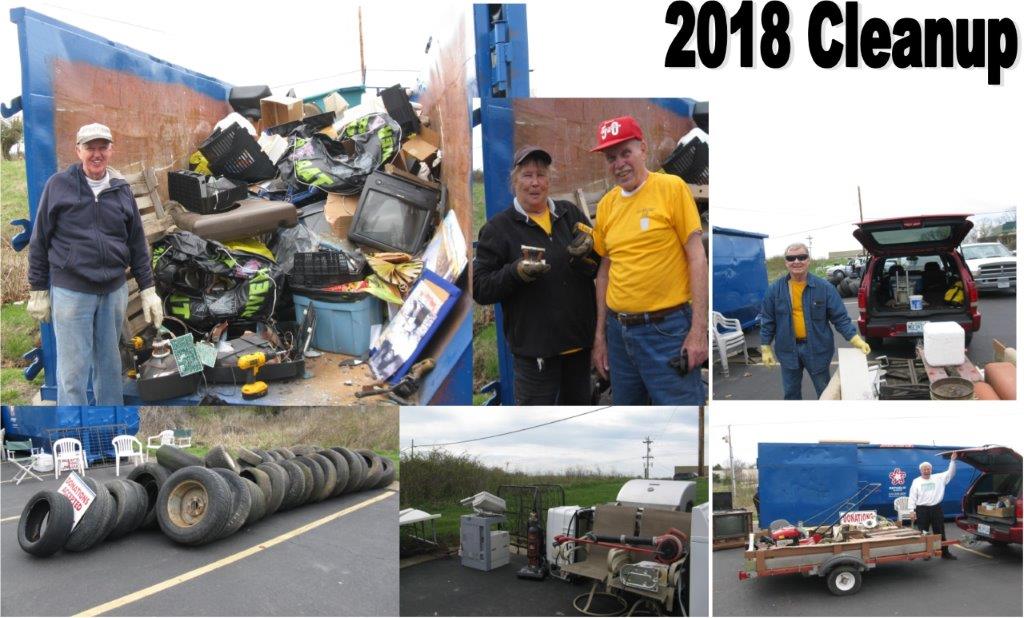 We have had another 'successful' year for the spring road clean up campaign.
Thank you to all the volunteers and to those who took the time to bag and bring the items to the dumpsites. 2 large flatbed trailers full of appliances and scrap metal were received as well as 80 tires. It was a bad year for televisions with around 100 dropped off. They have to be taken apart and this takes a lot of time for our core group of volunteers. As always, donations were accepted and appreciated for this effort. This is a huge endeavor each year and certainly helps our environment.
Look for information here for updates on a cleanup in 2019!
Again, many many thanks to all.